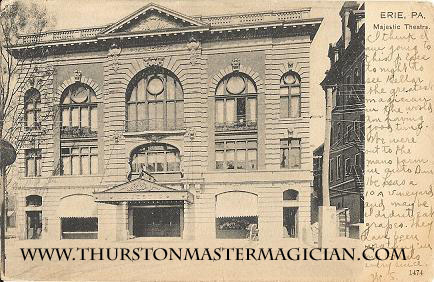 Just found this great postcard from October 8, 1907. It has a little note written on it saying...
"I think I am going to this place tonight to see Kellar the greatest magician in the world."
Soon after this postcard, on May 16, 1908 Thurston would take over the Kellar show and be known as "The Greatest Magician In The World!"
Copyright 2007 Rory Feldman Productions
Images Of This Thurston Item Of The Month Are From The TRFC And Cannot Be Used, Duplicated, Reproduced, Manipulated, Posted, Copied, Distributed In Printed Or Electronic Form Without Prior Written Permission From The Owner /Creator Of www.ThurstonMasterMagician.com