Shown below is Howard Thurston's DeKolta Chair.
It was made out of brass and had a red material covering the majority of it.
This item came directly from the Gerald Heaney Barn in 1988-89.
Howard Thurston would have an assistant sit on the chair and the assistant would be covered.
When the cover was pulled off the assistant, he/she would be gone!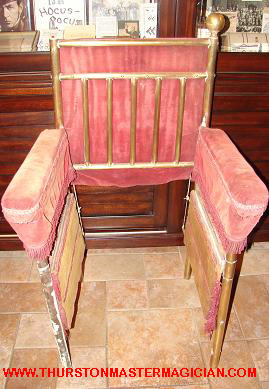 Also found in the Gerald Heaney Barn in 1988-89 was this great table top that has the matching material and fringe.
Shown below are 2 photos of this great table used by Howard Thurston, Master Magician.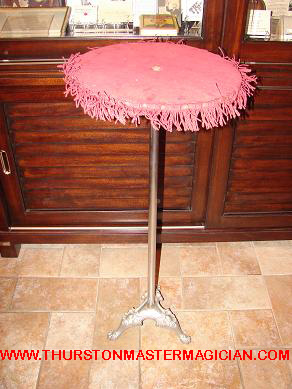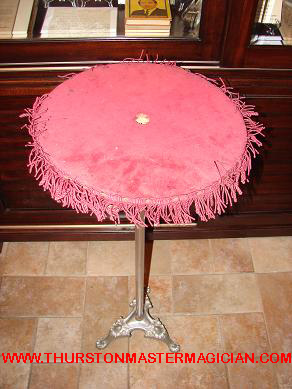 Copyright 2009 Rory Feldman Productions
Images Of This Thurston Item Of The Month Are From The TRFC And Cannot Be Used, Duplicated, Reproduced, Manipulated, Posted, Copied, Distributed In Printed Or Electronic Form Without Prior Written Permission From The Owner /Creator Of www.ThurstonMasterMagician.com