Shown below are Howard Thurston's Production Lantern's from 1912, that were also in John Hilliard's Collection.
They are nesting lantern that could be produced lit.
(View 1)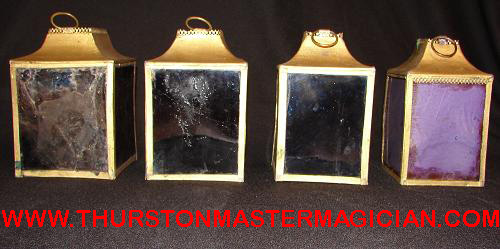 (View 2)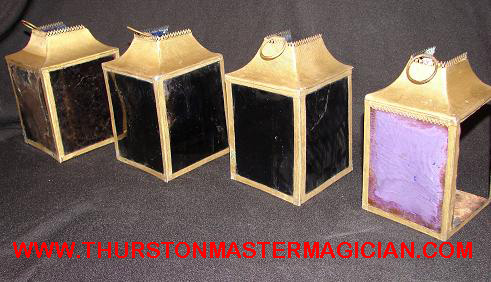 (View 3)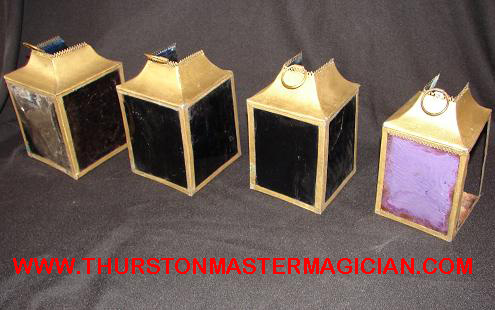 (View 4)
(View 5)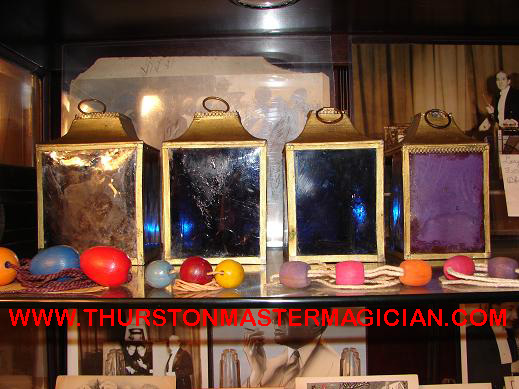 Shown below are 2 pieces of paper that were found with these lanterns.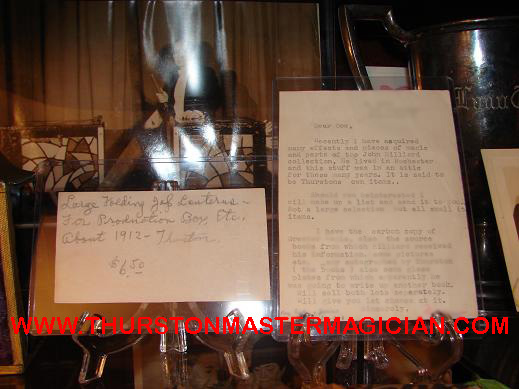 The paper on the left (above) says "Large Folding Jap Lanterns For Production Box, Etc. About 1912 - Thurston - $6.50"
The paper on the right (above) says "Dear Doc, Recently I have acquired many effects and piece of magic and parts of the John Hilliard collection. He lived in Rochester and this stuff was in an attic for these many years. It is said to be Thurstons own items."
Copyright 2009 Rory Feldman Productions
Images Of This Thurston Item Of The Month Are From The TRFC And Cannot Be Used, Duplicated, Reproduced, Manipulated, Posted, Copied, Distributed In Printed Or Electronic Form Without Prior Written Permission From The Owner /Creator Of www.ThurstonMasterMagician.com